I CAN MAKE BLOGGER UPDATE FOR ME! :O This is so cool...
Yeah.
I went to the Hare Krishna Lotus Temple in Spanish Fork the other day for Krishna's Birthday. Or appearance day. Because he wasn't technically born. :\
Anyway.
It was really fun and there was dancing. DANCING. Of the AWESOME sort. Here is the
Wikipedia link
. Go there and be
amazed
. It is a truly impressive dance.
So naturally I drew.
:O So much fun. I am actually quite pleased with these. Meh. Give it a week.
CLICK HERE FOR INDIAN DANCE GESTURES
CLICK HERE FOR ANIMALS OH MAN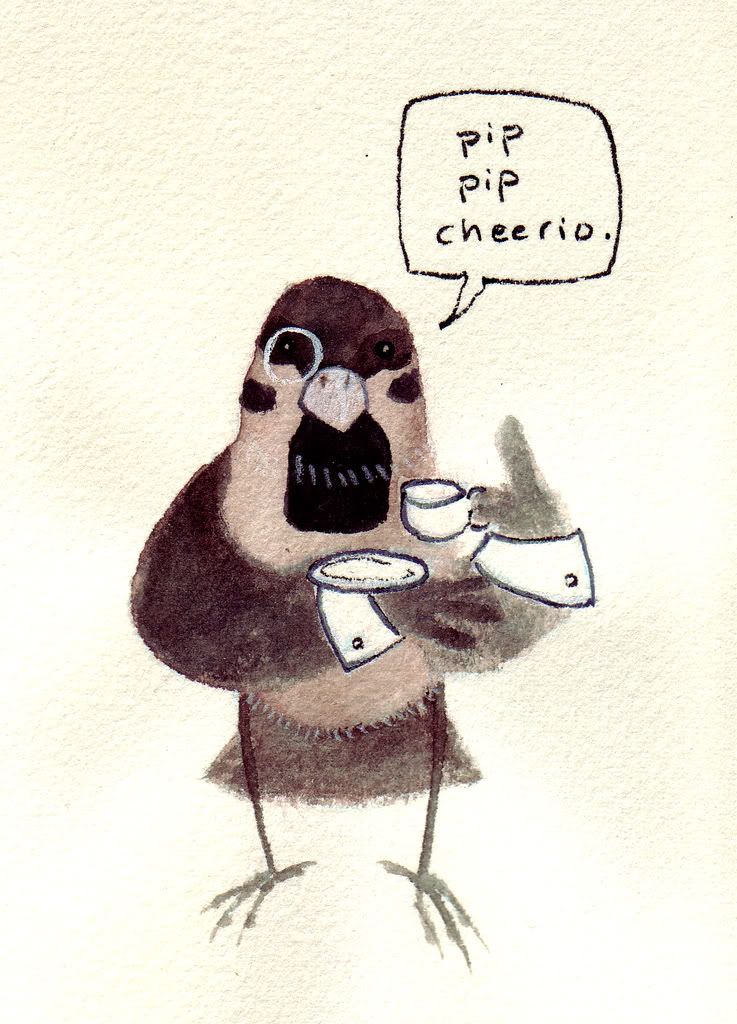 HQ Link
A thank-you card for my aunt and uncle. They live on 'English Sparrow Way' and I was like, 'I gotta draw that!'
Some more Comic Journal 'thuff.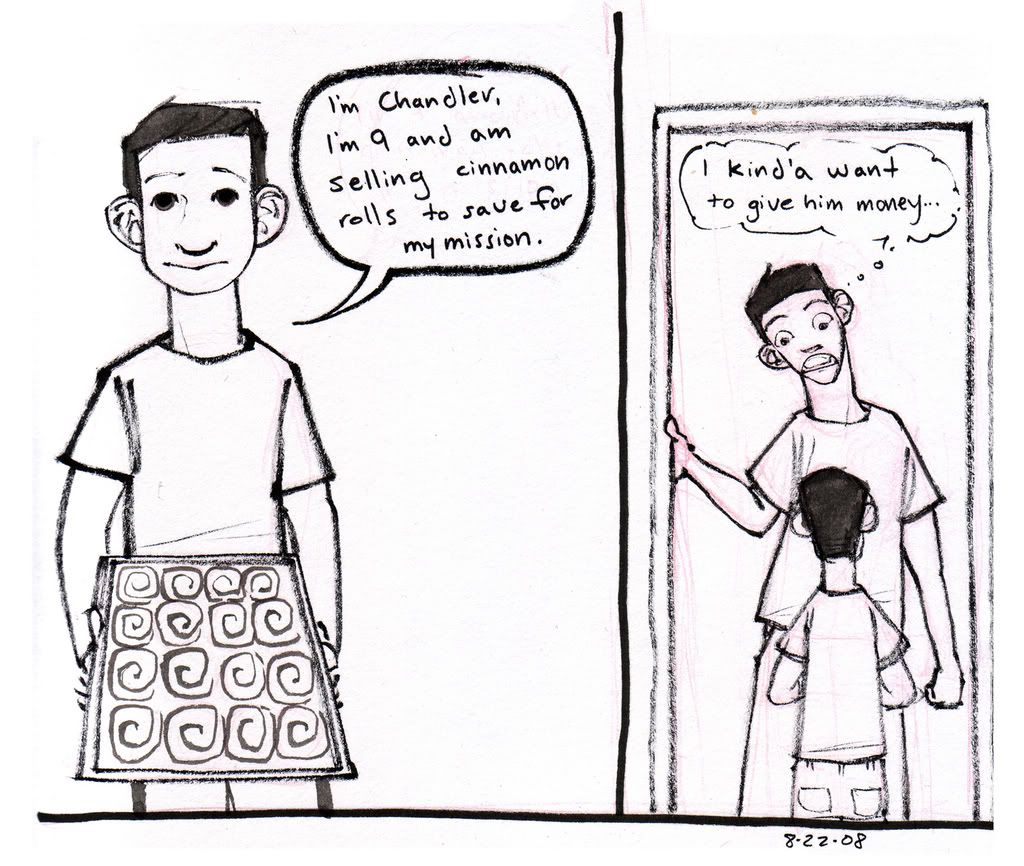 This happened for REALZ.
As some of you may, or may not, know, I'm going to school at BYU in Provo, which has a huge LDS (slang: Mormon) population. All boys are encouraged to prepare to go on a two year proselyting mission when they are 19. So this kid shows up selling cinnamon rolls to save for his mission. Preparing ten years in advance. I wish I did that for COLLEGE. D:
He is so far ahead of the game than I am.
And I just wanted to throw money at him because he was SO CUTE.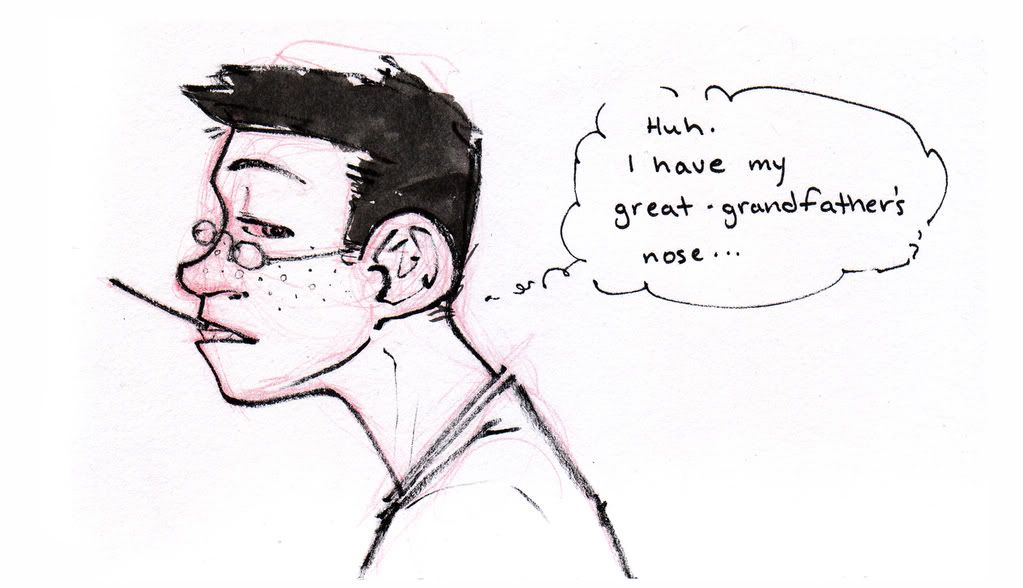 I TOTALLY DO. (T. Henry: [link])
Or at least I will in a few years. Haha.

doodlin' in my comic journal, messin' with mah head.

Enjoy!