(Note: all images have commentary written on them - check them out!)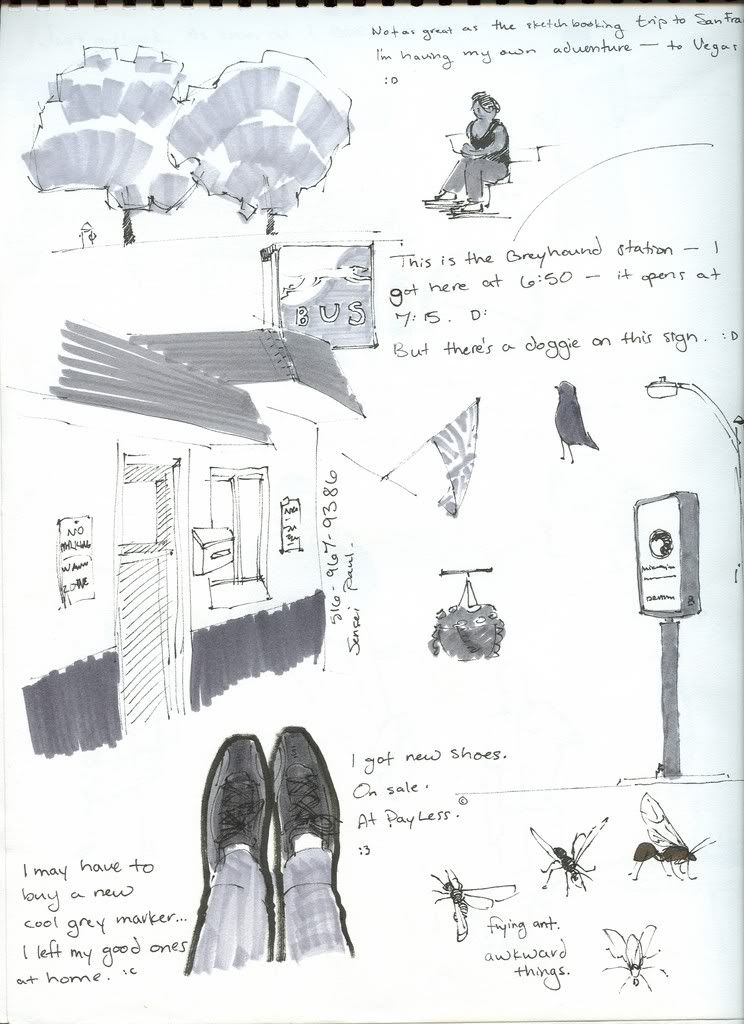 The start of my grand journey - I was up two hours earlier than I needed to be it turned out. My greyhound left at 9 something am, the station didn't open up until 8 something and I got inside just before it began raining. I had a grand time just drawing whatever came my way though - which ended up being a few flying ants that fell on me. Clumsy things.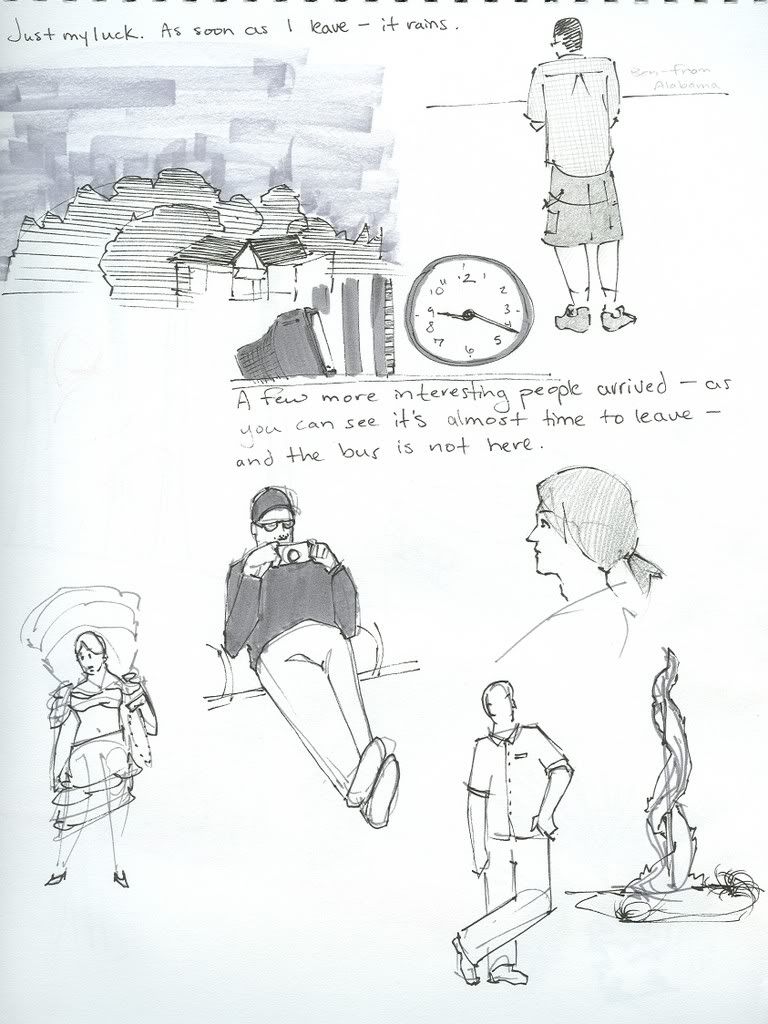 People at the bus station - the rain clouds above the rooftops. Nothing too grand.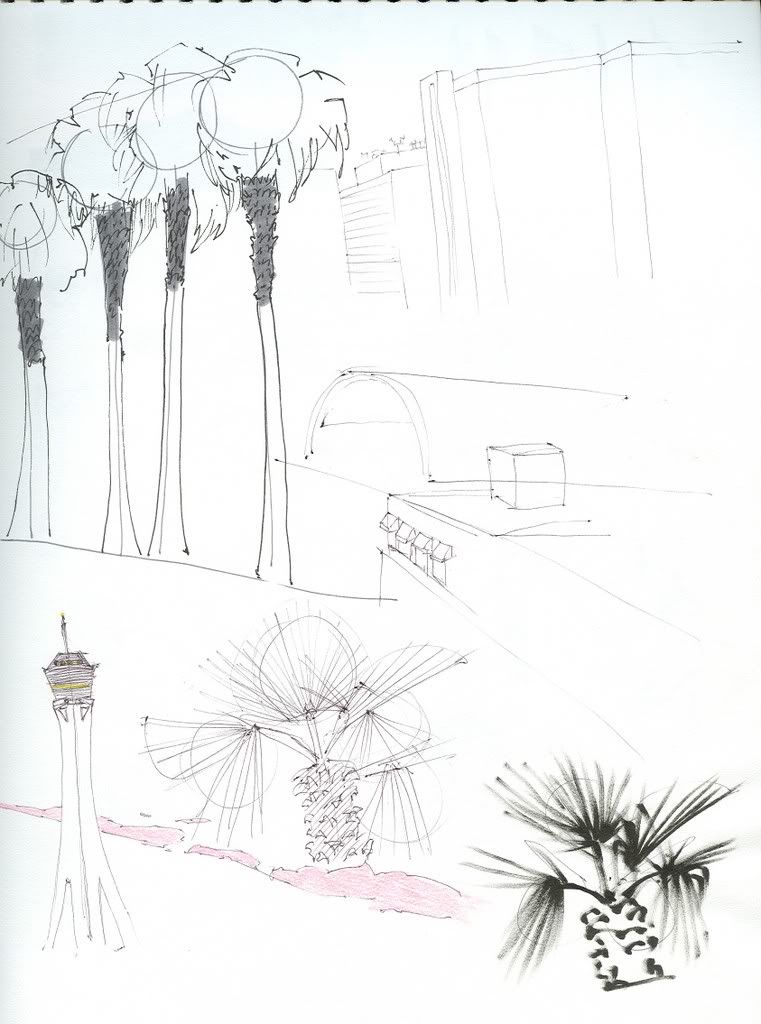 Palm trees. I drew a lot of those. I like palm trees.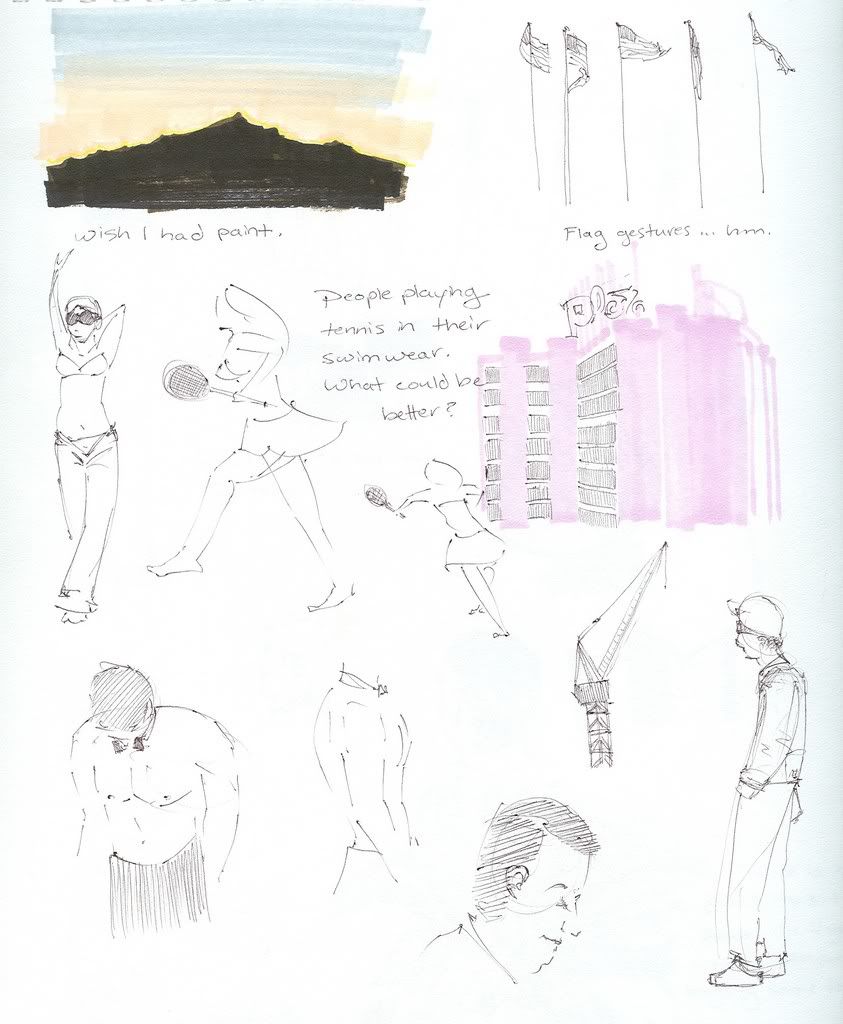 Sunset and people by the pool. Kind-of a lame pool, seeing all the other hotel's pools, but I don't swim (only went once) so it's no big deal. It's kind'a lame going by yourself anyway.
More palm trees. The street view was from the second level of the
Deuce
buses that run 24-7.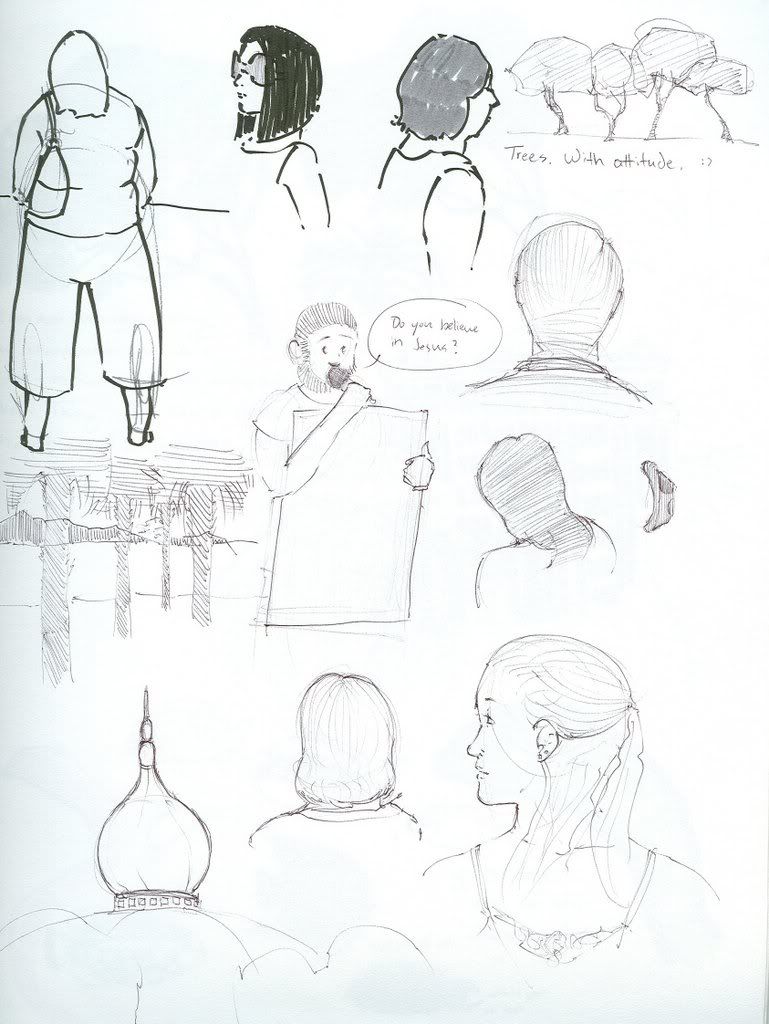 Finally
found a bench on the inside of one hotel and sat down a while. There are no benches
anywhere
. The guy with the sign was standing on a street corner with a microphone and an amplifier and was generally being noticeable.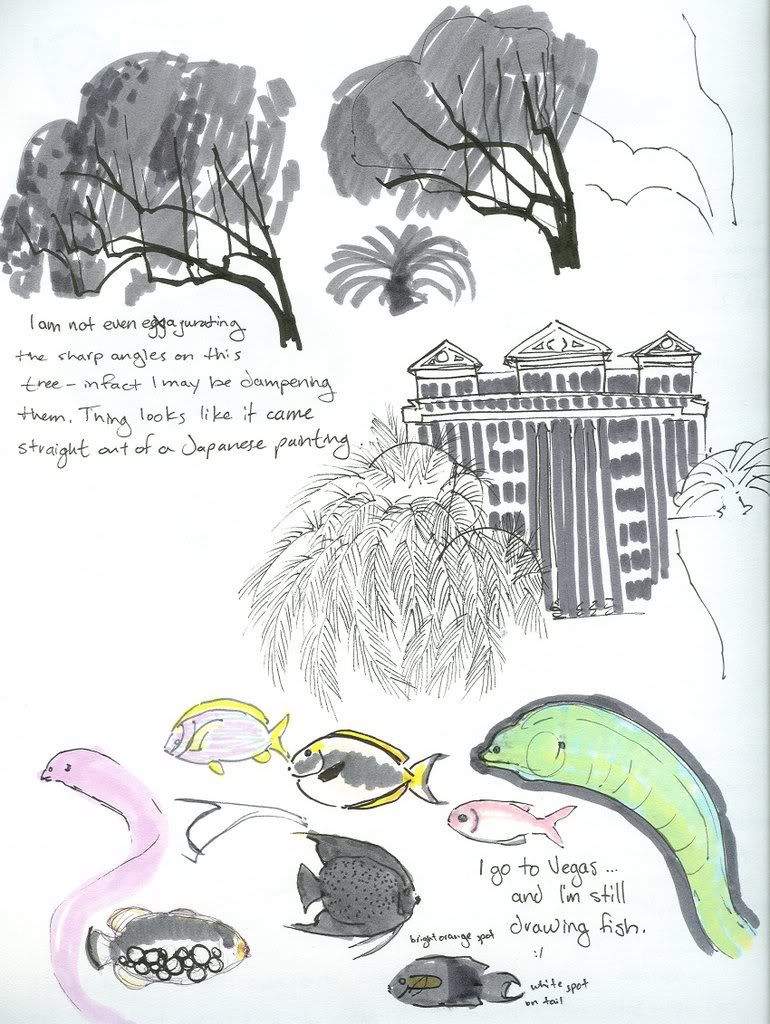 THE BEST PART - I found a 30 to 40 foot fish tank at the Mirage - spent two hours or so. So much fun!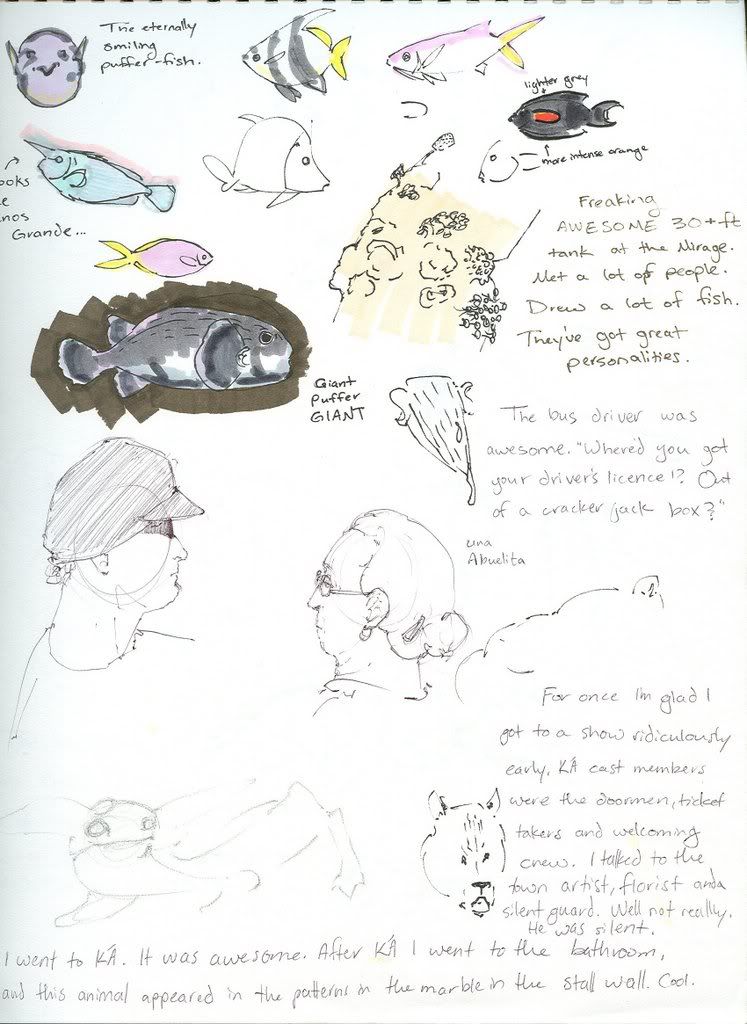 That puffer was HUGE. I'm not even joking, three feet long. HUGE. I want to hug it so much!
And random people on the buses.
I found lio0ns at the MGM! How awesome am I? Hah, it was really fun, but they were so active and it was crowded, so I couldn't get much more than super-fast sketches.