Here are some sketches from my trip to the zoo! I went with my visiting teachers, Karianne and Mary. They are so fun! Sorry some of the drawings are up-side-down.
I used ... Earl Grey tea. Yeah, I'm a freak I know, but it was fun. Touched up with pencils, sakura marker, and ball point pen.
I think the pelican is my favourite one.
Zebra butt!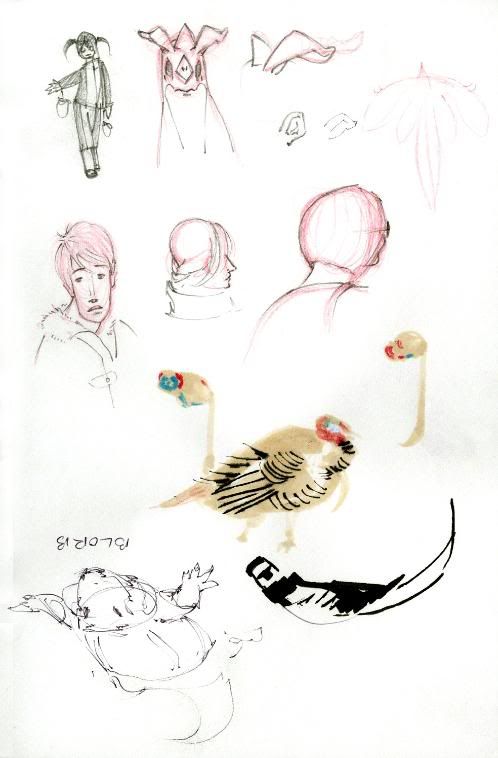 Some doodles and sketches from the bus. That alligator never moves. >:(
I love turkey. :3 GOBLE GOBLE