This is what I've been doing for the past FOREVARZ: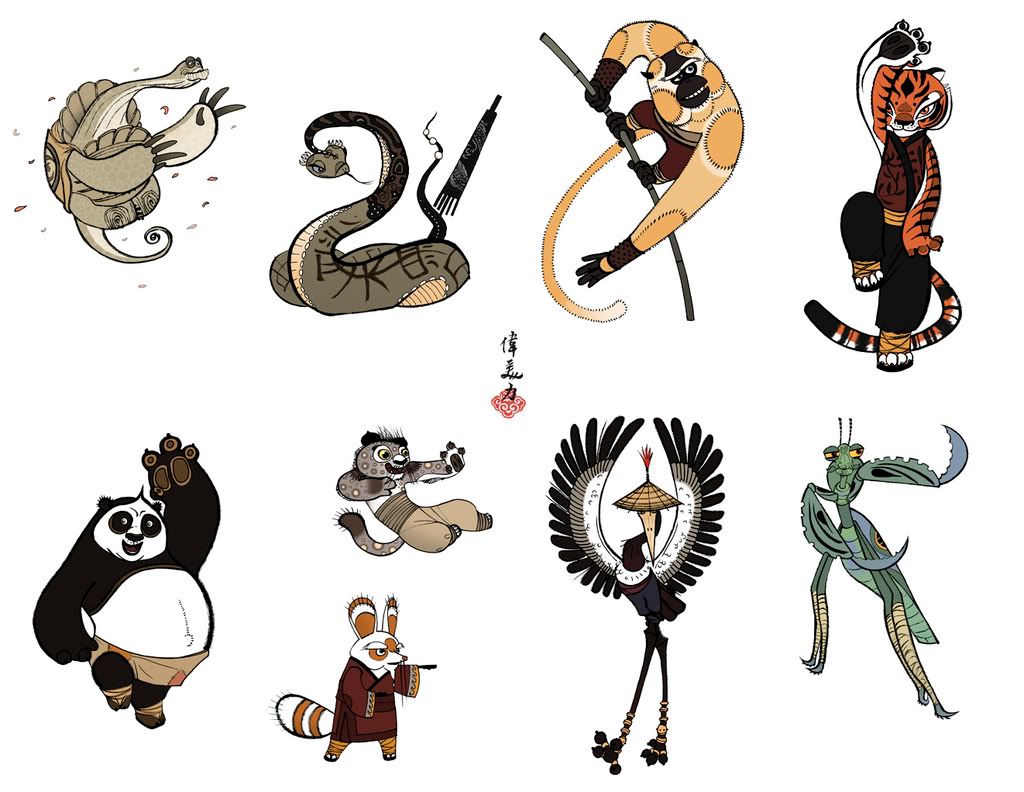 Yup. 
And you can buy them as prints too! Each character is it's own print, except Tai Lung and Shifu, they are together on one print. Each print is 5.5" x 8.5"
The cost of the first one is 3 USD, then any more after that are 1 USD each, because I'll just mail them together. Of course, if you order 50 lbs of prints then we'll have to do some re-figuring. ;)
Hopefully I'll get that set up with PayPal soon... Yeah. Until then I'll take orders through e-mail.