Here's a page of (really) rough illustration ideas for a prjoect I'm working on with a friend. (Hi Joel!) They're just ideas, not finished products, so don't panic at their ... bad-ness.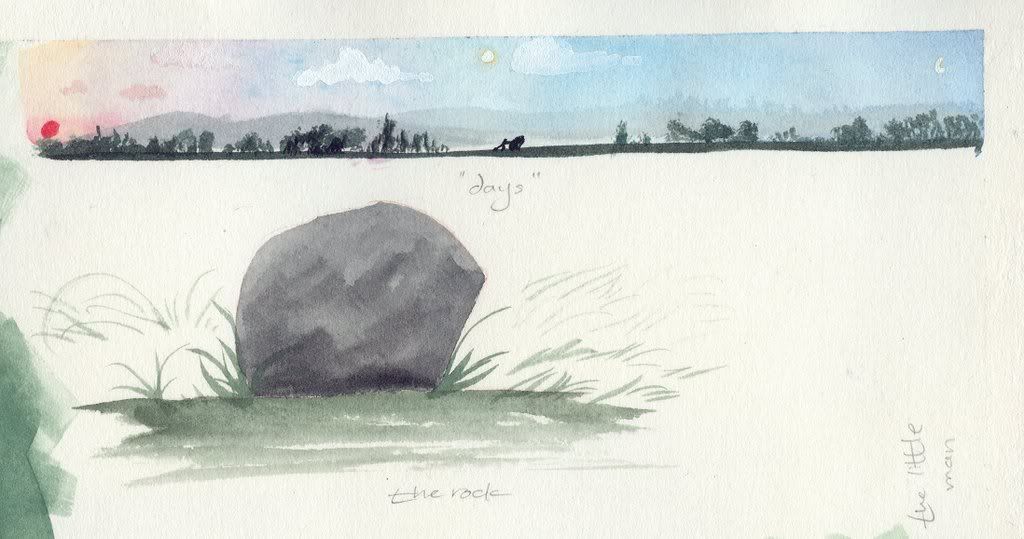 The rock. Above it is an idea for a page that will illustrate 'days.'
The man. Hello man.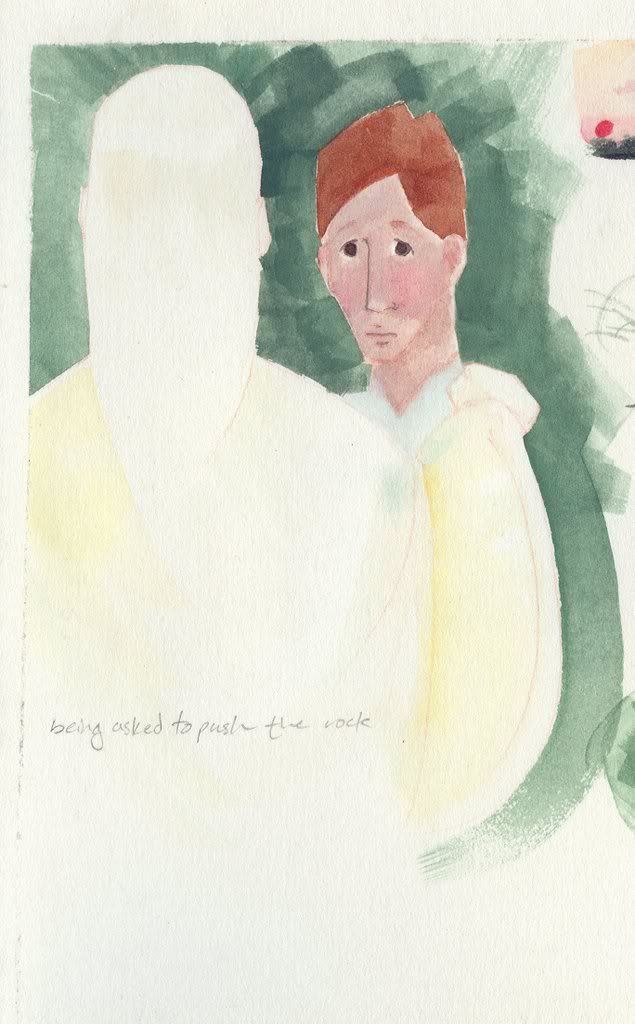 The man and the Master.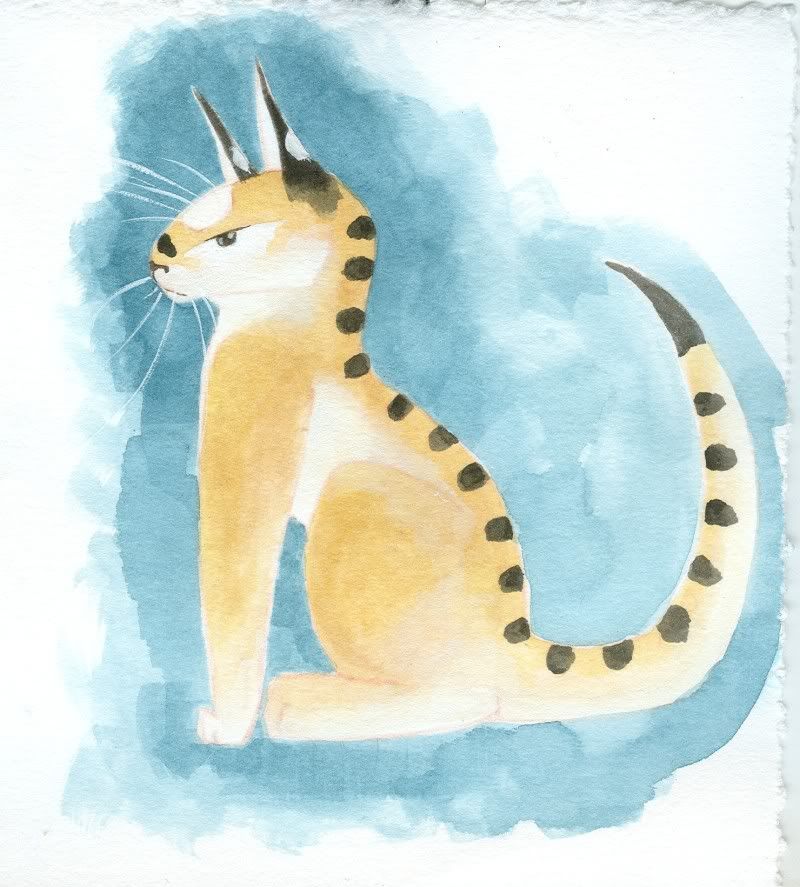 And ... a cat. An
electric
cat.