Vegas - the bus ride there. I had a small sketch pad and was able to make some quick color studies of landscapes before they whizzed past.
I got bored and drew the Greyhound greyhound. He's cute.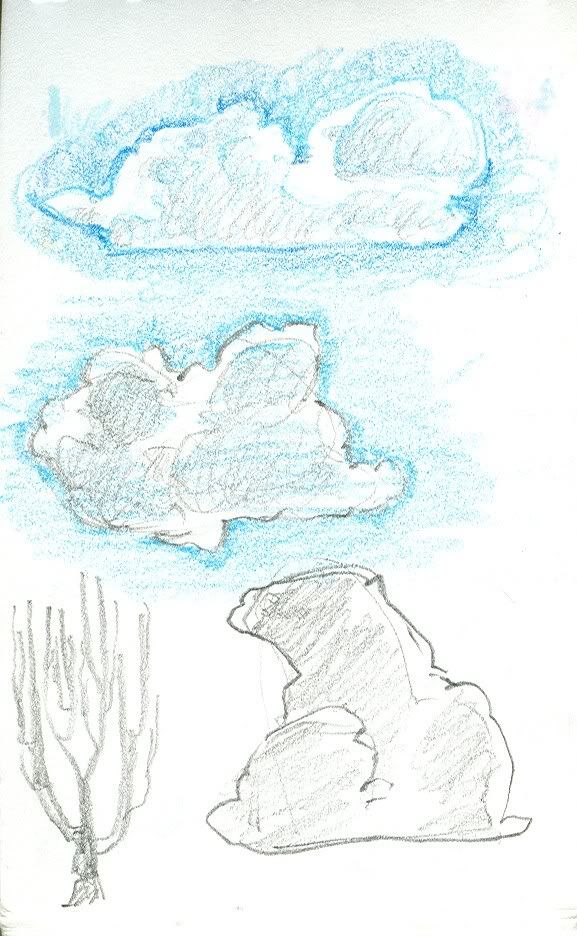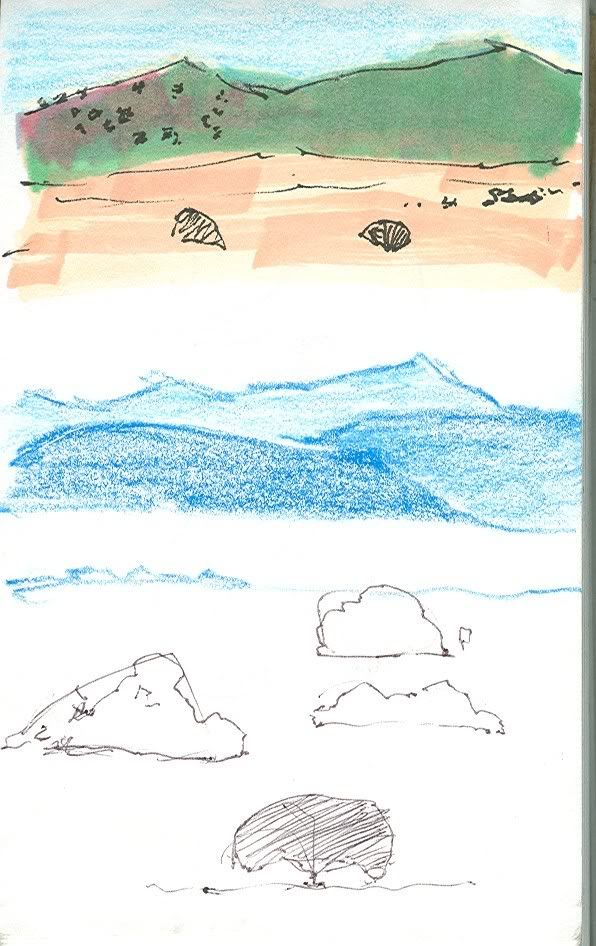 I like clouds. A lot. There were many big puffy ones. Surprising, for a desert. At least I thought so.
END Part 1