BODIES the exhibition
Best for last. As they say. I'm so glad I went, bodies was well worth the student dictounted price of 20$. Yes, yes indeed.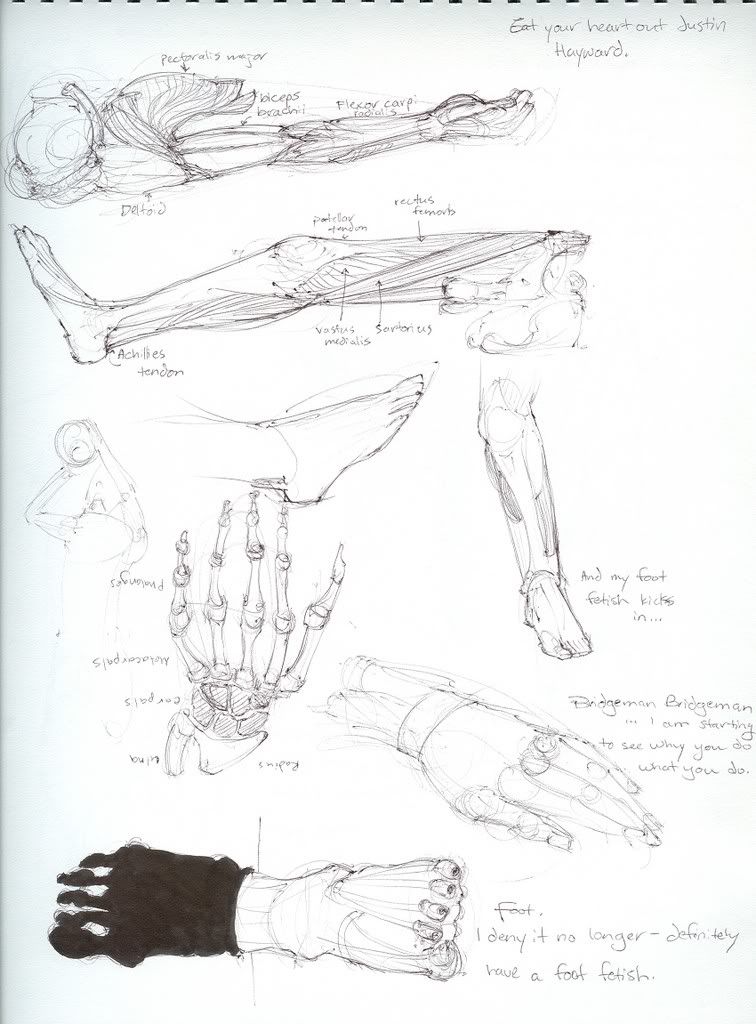 After this room was a lot of organs and organ related um, things... So I didn't really draw those.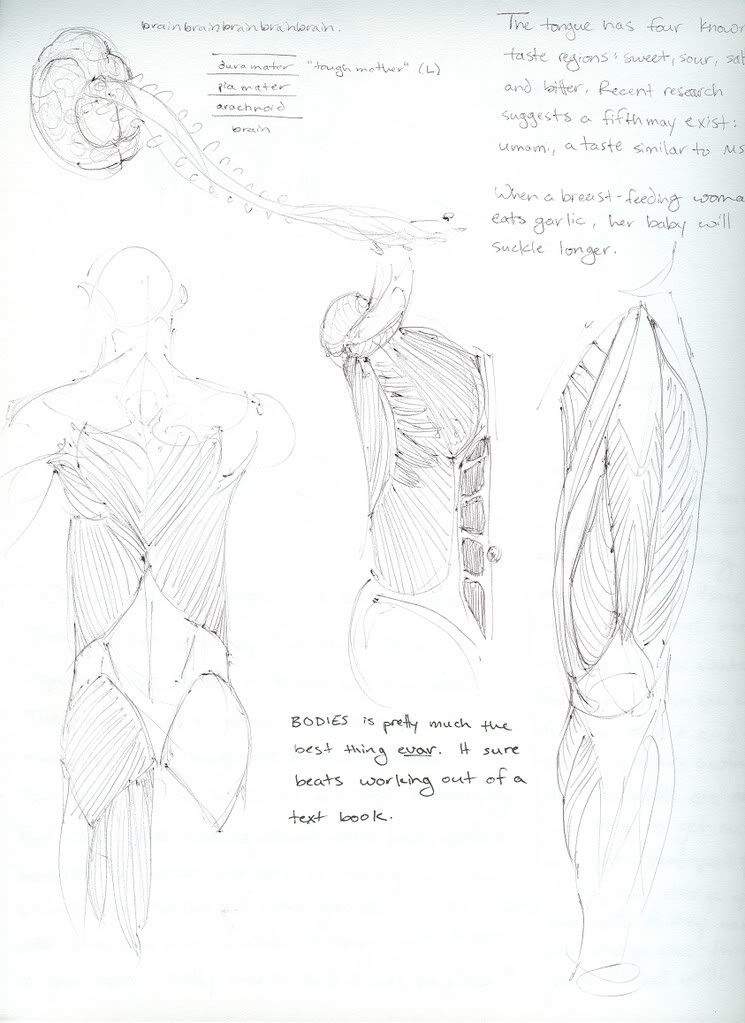 Huh, thought I had more of these.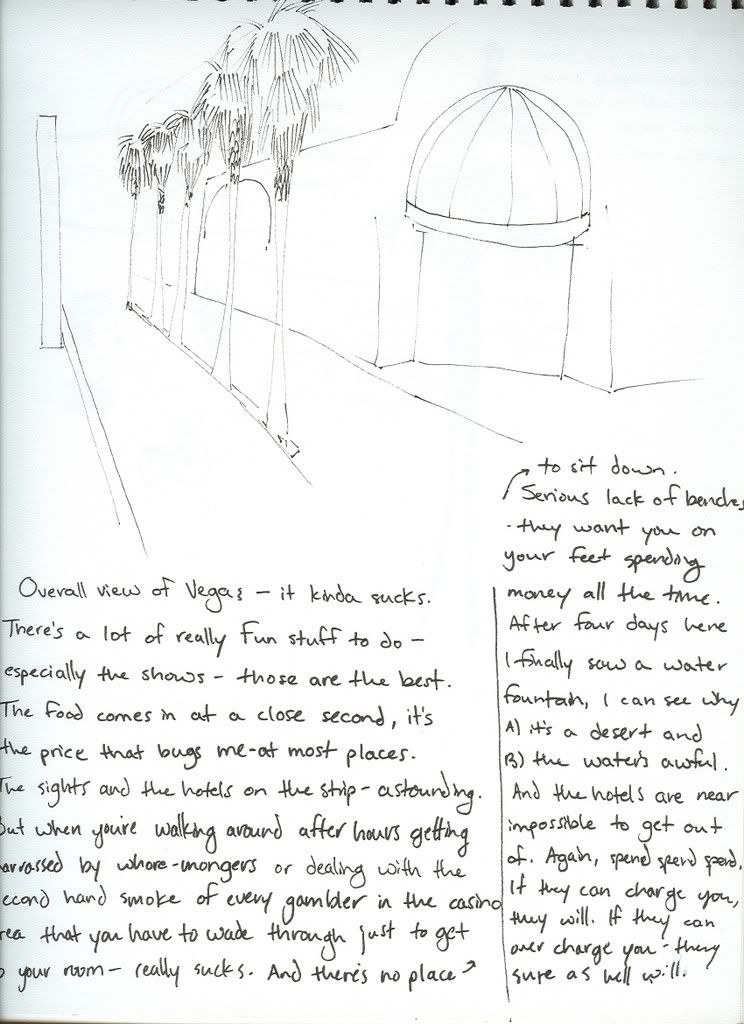 Last few random pages that didn't really fit in anywhere. My thoughts on Vegas are pretty clear on that last page there.
Oh yeah, happy B-day to me, I'm 20. Have been since July 30th, but I'm lazy, what can I say.